About the Ceremony
KU's Commencement ceremony brims with tradition and buzzes with excitement. The ceremony's centerpiece is the walk down the Hill—graduating students' first steps toward the future.
Walk down the Hill
KU Commencement's most treasured tradition is the ceremonial walk down Mount Oread. It begins on Memorial Drive. From there, graduates march through the Campanile, which superstitious students avoid doing until Commencement. In many ways, the walk is the ceremony.
Students graduating in summer 2023 or fall 2023 are welcome to participate in the 2023 Commencement ceremony. Their names will be included in the 2024 Commencement book.
"The walk is the ceremony."
---
Former Chancellor Robert Hemenway
2005
Academic procession
The academic procession is the traditional march into Memorial Stadium and the Commencement ceremony. Marshals of the university lead the procession, which consists of faculty representing KU's 14 schools, graduating candidates for degrees, and university administrators. Inside the stadium, students proceed to their seats on the field. Graduate names are not read during the ceremony, although graduates are often recognized at their school or departmental events.
Order of exercises
Commencement procession
Led by faculty and marshals of the university, KU's Class of 2023 proceeds into Memorial Stadium to the sound of herald trumpets and processional music provided by the KU School of Music commencement band.
Remarks and recognitions
Once the procession has concluded, Chancellor Douglas A. Girod welcomes guests and graduates. Further remarks and the presentation of Student Leadership Awards follow.
Farewell and conferral of degrees
Chancellor Girod delivers farewell remarks, then confers the degrees of the Class of 2023. In ceremonial recognition of their graduation, the new graduates move their tassels to the left side of their mortarboards.
Recessional
To the accompaniment of University Carillonneur Elizabeth Egbert Berghout, graduates exit the stadium to meet their friends and family. Guests/ families should exit Memorial Stadium as they entered and not via the football field.
Academic regalia
Graduating students wear traditional academic regalia to signify the degree-granting program and the wearer's level of achievement. 
Bachelor's candidates:  Traditional mortarboards with colored tassels, gowns with square-cut sleeves.
Master's candidates:  Mortarboards with black tassels, gowns with pointed sleeves, and draped hoods.
Doctoral candidates:  Tams with short black tassels, gowns with bell-shaped sleeves, draped hoods with velvet edging.
The tassels for bachelor's degree candidates, the lining of the hoods for master's degree candidates, and the velvet edging on the hoods for doctoral candidates are in colors that signify the wearer's discipline:
Architecture & Design: light purple
Education & Human Sciences: light blue
Journalism & Mass Communications: crimson
Liberal Arts & Sciences: white
Professional Studies: silver
Doctor of Philosophy (PhD): dark blue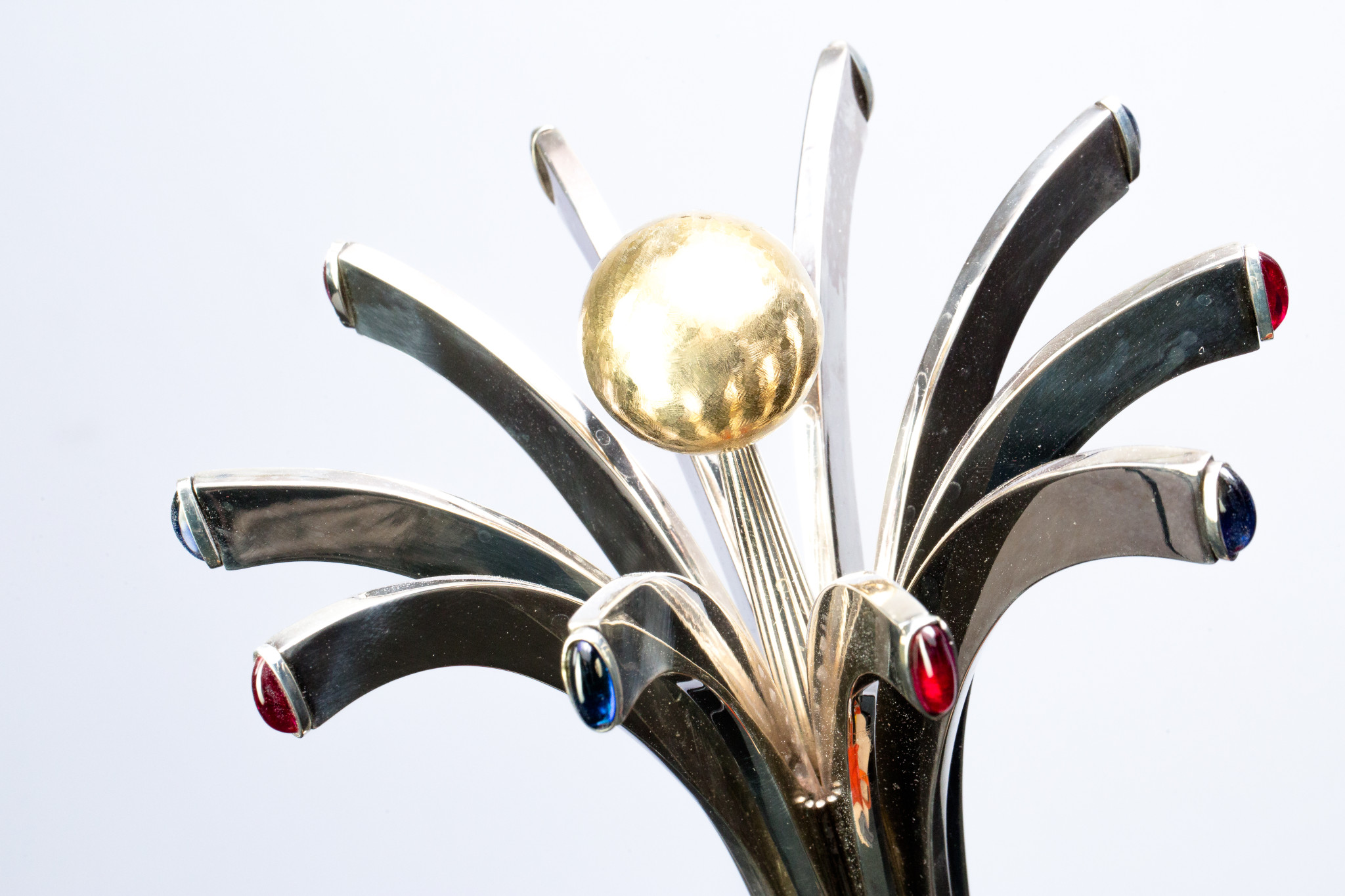 Mace
The marshal of the university carries the mace, which is carved from a stair railing in the first Fraser Hall.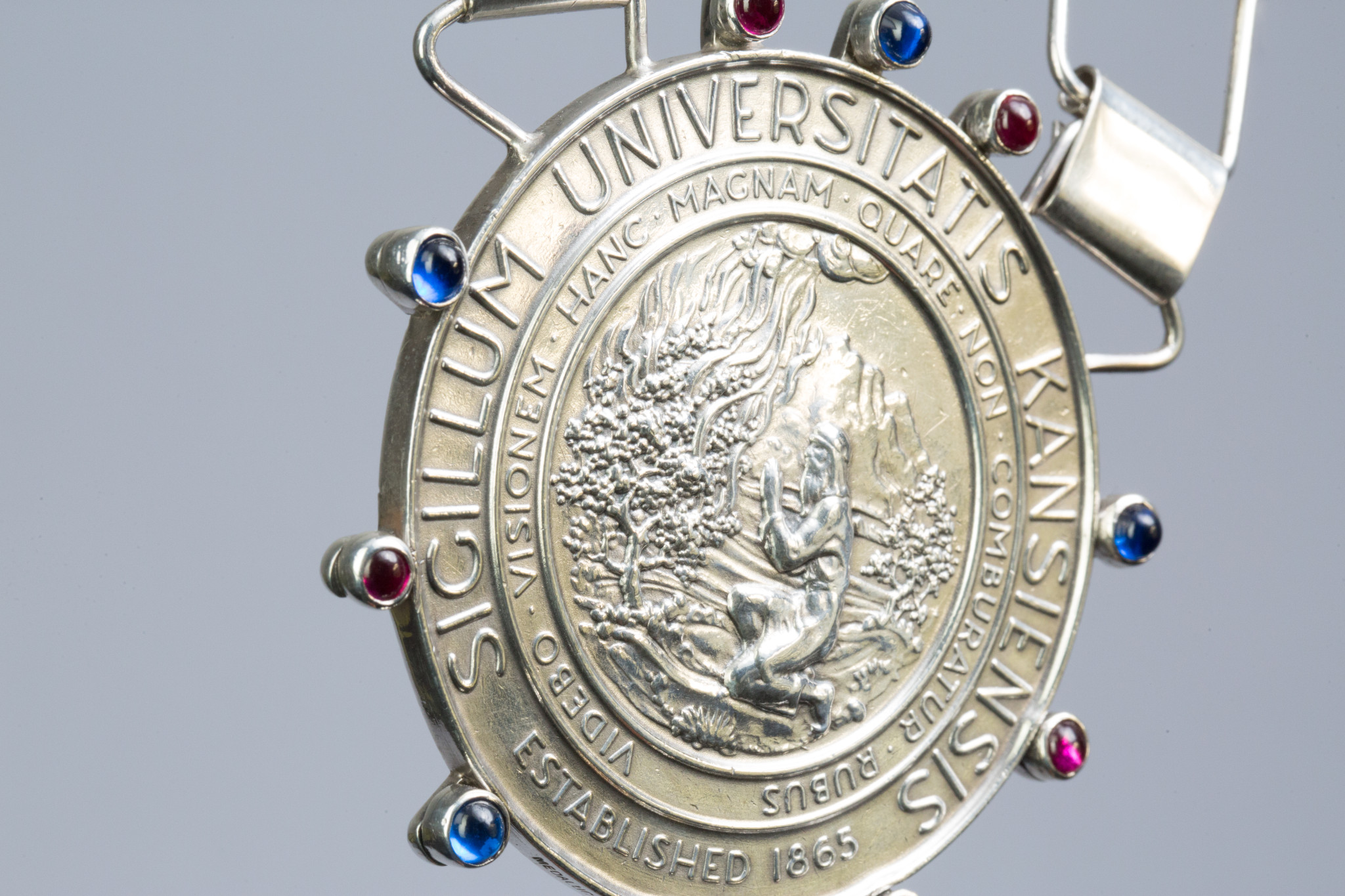 Medallion
The chancellor wears a gem-encircled medallion depicting the university seal.

Find more event details for graduates and guests